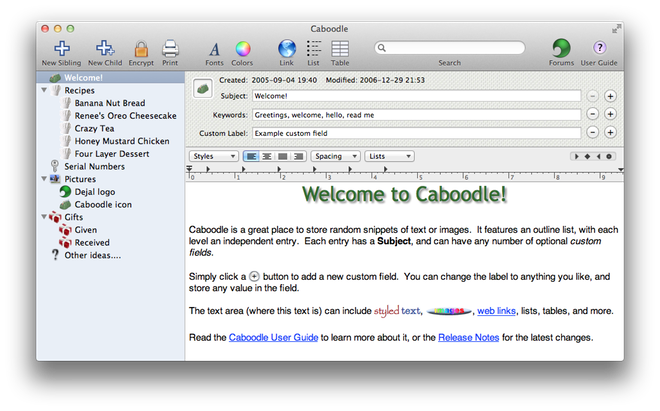 Caboodle has been acquired by SheetPlanner Software.
You can import your Caboodle data into SheetPlanner, a powerful macOS app that includes an outline, custom columns, and rich text notes, like in Caboodle, plus much more.
What's more, SheetPlanner was written by Dejal, as a consulting project. So you can think of SheetPlanner as the new, better Caboodle.
In SheetPlanner, use File ▸ Import… to import the Caboodle data, without needing to export first.